Enlace a mi tienda en ebid. Iré subiendo más moneditas de mi colección
—————————————————————————————————————————————
Hoy es 22 de enero de 2022 = 22-01-2022
Сегодня 22 января 2022 года
Today is January 22th 2022
Siguiendo con los buenos propósitos: «de bien nacido es ser agradecido»…probablemente haya algún otro refrán o frase lapidaria mejor sobre el recuerdo a los muertos, dos (2) en este caso
La casa de subastas pone a disposición de cualquier interesado la obra del finado https://www.tauleryfau.com/blog/ediciones-tauler/
https://www.stacksbowers.com/Pages/Home.aspx
Fundador de Stack´s and Bower, tiene publicadas por partes sus «memorias» aquí
https://www.stacksbowers.com/News/Pages/Blogs.aspx?category=Harvey%20G.%20Stack%20Remembers
Descansen ambos en Paz
https://www.numisbids.com/n.php?p=sale&sid=5289&cid=160826
Lot 578 Starting price:

200 CHF

Minimum bid:

200 CHF
Colonies espagnoles
Lot de Huit exemplaires du 8 réales « Cob » et sept exemplaires du 4 réales « Cob ».
Dates hors flan.
F/VF
Siempre me ha parecido curioso, onomatopéyicamente hablando, el nombre de esta casa de subastas…Curiosas «chapas» en Ginebra. Por qué será que ya no me sorprende…ξ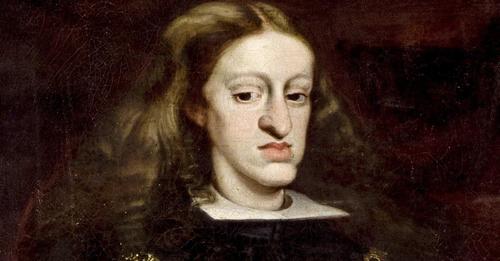 https://www.zerohedge.com/geopolitical/imbecile-king-who-put-his-foot-gas-pedal
But history proves that an Empire's wealth and power never last forever.
And even well before Charles II took the throne, Spanish rulers were already running everything into the ground.
One clear lesson from history is that empires tend to be extremely expensive… especially when you're the dominant superpower, and all of your rivals are constantly waging war against you.
Spain was no exception. Their empire was extremely expensive to administer, and they were routinely engaged in costly wars.
The emperors were forced to borrow a lot of money to pay for these wars. And Spain's debt became so vast that the government defaulted at least SEVEN TIMES between the mid 1500s and mid 1600s.
Desperate to make ends meet, the government also hiked taxes to exorbitant levels, including imposing a 14% sales tax. (Somewhere the governor of California is taking notes…)
The government also predictably began rapidly expanding the money supply and debasing its own currency… resulting in one of the worst long-term episodes of inflation in all of human history up to that point.
Spain's Emperors also began interfering heavily in trade and commerce; they passed rules granting special monopolies to favored businesses, essentially killing off competition, and they inserted extreme government bureaucracy into some of the most important industries like shipping and mining.
It wasn't long before economic and trade activity began to shrink as a result of these policies.
Between 1600 and 1700, in fact, Spanish shipping volume from the New World had declined by an astonishing 75%.
Part of this decline was because of emerging social trends.
In the early 1400s and early 1500s, the seas were teeming with Spanish explorers– Cortes, Pizarro, de Soto, Ponce de Leon, etc. These men were regarded as national heroes in Spain, and international trade was considered a highly respected industry.
By the mid 1600s, however, trade, commerce, and production had all fallen out of favor. Traders and industrialists were viewed with suspicion instead of esteem.
The economies in cities like Valencia, which had once been famous for its factories and high quality products, quickly decayed. And suddenly Spain found itself importing most of its goods and services from its chief rivals– France, England, and the Netherlands.
Meanwhile the Spanish Inquisition was busy killing off thousands of intellectuals… and condemning tens of thousands more to life imprisonment.
Their crime? Expressing independent thought that differed from the official narrative.
Spain's message to the world was clear: freedom of thought had no place in the Empire. So anyone capable of innovation stayed as far away as possible.
And as a final point, Spain had suffered a series of embarrassing military defeats from the late 1500s through the mid 1600s, including the Spanish Armada's humiliating loss to the English in 1588.
Suddenly the rest of Europe realized that Spain was not invincible. The Empire was bankrupt, economically weak, socially decayed. And its military had been embarrassed.
Remember– this was already the situation BEFORE 1665.
And that's when Charles II took the throne.
In other words, a weak, mentally incompetent fool was put in charge of an Empire that was already in serious decline… and whose chief rivals were rising rapidly.
You don't need a PhD in European History to figure out how that movie ended: the situation became much worse under Charles II.
And within a few decades, Spain would go on to lose a major war against its rivals that struck the final blow to its dominance.
That's when the torch was passed, and France became the dominant superpower. Eventually the UK surpassed France, then the United States surpassed the UK.
This cycle has been taking place for more than 5,000 years. Empires rise and fall. Economies rise and fall. And no nation holds the top spot forever.
It's not hard to understand why.
When an economy is on the rise, people are hungry. They work hard. They save money. They're focused on the future.
Governments run lean budgets and spend responsibly. They maintain a sound currency.
Once an economy has reached its peak, however, priorities change. Hard work and saving are no longer prized social values. People become more focused on consuming in the present, rather than investing in the future.
Debt levels skyrocket. Government spending balloons. Regulations soar. Prices rise.
Little by little, a nation chips away at the very values and institutions that made them powerful to begin with.
If fiscal responsibility has made the nation wealthy, they begin printing record sums of money, engineering inflation, and taking on mountains of debt.
If capitalism has made the economy prosperous, they cheer socialism.
If personal freedom and self-reliance have created a strong society, they embrace totalitarianism, intolerance, and censorship.
Not to mention, there always seems to be some rival, rising power lurking, ready to take advantage of the situation… and some weak leadership like Charles II who hits the gas pedal on the way towards the precipice.
This story is as old as human civilization. And while the exact circumstances today are different, the themes are very similar.
¡Estos yankees! ¡Haz lo que yo digo pero no lo que yo hago! Dicho, faltaría más, con todo el cariño que siento por Ben Franklin, Carlie «Bird» Parker y Tim Berners-Lee, entre otros, jeje (Tim es british, sorry)
El Sr. Mike Dunigan señalo en su conferencia "The Great Coin Transition 1732 -1734" (La Gran Transición de la Moneda 1732 – 1734), impartida en octubre del 2019 indica que para 1732 no hubo suficiente capacidad de las prensas para acuñar la demanda de moneda, por lo que las macuquinas continuaron acuñándose a golpe de martillo, a la vez que las Columnarias en prensa, la anterior complicación solo se presentó en las acuñaciones argentíferas, el oro continuó acuñándose de forma redonda, con cordoncillo.
En 1733 la producción de macuquinas se trasladó a prensas, (dejando de ser manual), pero en cospeles aún irregulares, esta vez cuadrados o rectangulares, cortados a tijera, los cuños fueron rediseñados, reduciendo el relieve para troquelar sobre cospeles no redondos, los denominados "klippes" continuaron su producción ese año y hasta el primer trimestre de 1734 y solo en valores de 4 y 8 reales. La transición total a la nueva moneda no se alcanzaría hasta ese último año.
Hasta el 23 de diciembre de 1732 la casa de moneda estuvo en condiciones para poner en circulación la nueva moneda, lo cual fue anunciado ese mismo día por el pregonero de la Ciudad de México.
Adicionalmente, el nombre formal de los klippes es "las cortadas", fueron las primeras monedas de diseño mexicano, siendo provisionales, de transición, no ordenadas por España. Fueron usados cuños circulares pero cospeles irregulares, de forma rectangular u octagonal, haciéndose en prensas de a volante. Los únicos ensayadores de estas monedas fueron Manuel de León y Francisco Antonio de la Peña y Flores (M y F). Hay klippes perfectamente redondos, pueden llegar a confundirse con los galanos, sin embargo el canto marcará la diferencia.
https://eldatonumismatico.wordpress.com/introduccion-a-las-monedas-columnarias/
En el cambio legislativo de 1732, se indicaba que debía haber dos ensayadores, (en lugar de uno) en las cecas tomando responsabilidad de la ley de las monedas. Se tardó un tiempo en adoptar esta medida y por eso, en 1733 aparecen 8 reales con marca de ensayador F (Francisco de la Peña) y con marca MF (Manuel de León y Francisco de la Peña). https://www.imperio-numismatico.com/t149345p50-real-de-a-8-columnario-1734-ceca-de-mexico
Puntos a tener en cuenta en estas piezas
1) Estas piezas, presentan en principio alineación Medalla (reverso coincidente).
2) Los Clipers/Klippes son en principio, uniformes en grosor. Los rieles que dieron lugar a estas piezas fueron laminados a maquina (Rodillos).
3) Los cospeles fueron recortados manualmente (cizallas). El canto es liso consecuencia del recorte manual.
4) En estas piezas, no es difícil encontrar marcas incusas por choque de cuños sin cospel. Repintada/INCUSA por choque de Cuños sin cospel.
https://leyendomonedasnumismatica.blog/
Interesante lectura sobre los 8 reales klippe/clíper. El blog, de reciente creación, se centra en acuñaciones de gran módulo y específicamente reales de a ocho, hasta el momento
Lot 160 Starting price:

250 EUR

Current bid:

310 EUR
(163)5. Felipe IV. Sevilla. R. 8 reales. (AC. 1648). Flan grande. Acuñación descuidada, pero ejemplar atractivo. Ex Áureo & Calicó 04/07/2019, nº 265. Muy escasa así. 27,21 g. MBC
Estimate: 400 EUR
Aquí una búsqueda en el archivo de sixbid de 8 reales 1635 Sevilla; sólo Aureo & Calicó
Lot 1607 Starting price:

200 EUR

Current bid:

255 EUR
(1661-1662). Felipe IV. Segovia. B. 8 reales. (AC. 1584). Mismas leyendas en anverso y reverso. Grieta. Ex Colección Isabel de Trastámara 25/05/2017, nº 696. Muy rara. 25,93 g. BC+.
Estimate: 350 EUR
Yo no la compraría…aunque provenga de la colección Isabel de Trastámara. Hay rarezas que me incitan a prevenir antes que curar, pero cada cual sabrá, faltaría más
Porque no sólo de moneditas vive el coleccionista. Primero, el libro y, a ser posible, el mentor o quien nos acompañe en esta aventura. Son ya míticas las subastas de Kolbe & Fanning
https://www.numislit.com/
Del anterior libro (Busschers) no tengo ninguna información / detalle. Este (Calbeto) está ampliamente superado aunque sigue siendo usado por algunas casas de subasta como referencia para 8 reales
Y con esta pedazo de enciclopedia, 7 volúmenes y 300 euritos, termino por hoy. Buen fin de semana.
P.S. Documental sobre la Flota de Indias